Bernard W. Brown

Community Room

Rental
BWB Community Room Rental
The Bernard W. Brown Community Center offers event, class and conference space for rent in our Community Room. The Community Room is perfect for workshops and classes, meetings and even personal events or activity rentals!  Please complete the Reservation Checklist to reserve the community room.
Questions or concerns about a BWB Community Room rental?
Contact Adrijana Parsell, Building Manager, (240) 578-4013  or  aparsell@hacfrederick.org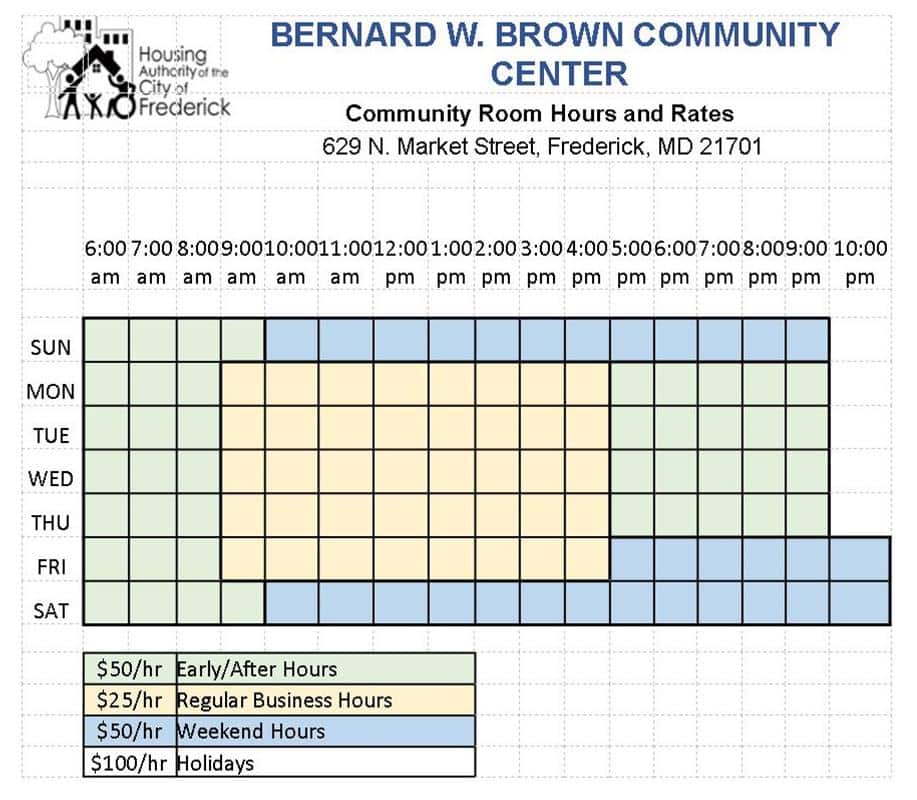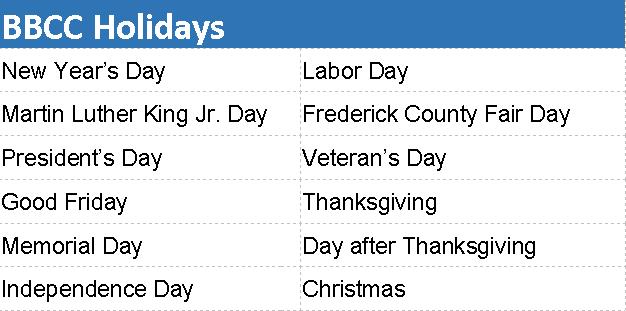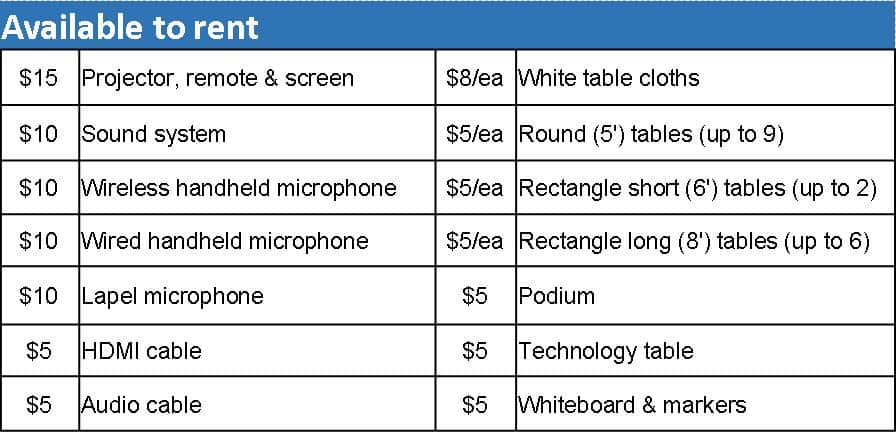 Community Room Reservation Checklist
CALENDAR: Email the Building Manager, Adrijana Parsell aparsell@hacfrederick.org to check availability. All reservations are made in (1) one hour increments and are scheduled based on first come, first serve basis. Please submit your reservation requests as soon as possible to ensure the best opportunity for availability.
FACILITY USE REQUEST FORM: Complete the Facility use Request Form. Fill in ALL requested information legibly and sign it.
BBCC POLICY: Read and sign the BBCC Community Room Policy.
PAYMENT & DOCUMENTS: Deliver payment and the required documents to BBCC at 629 N. Market St., Frederick MD 21701.
RESERVATION CONFIRMATION: Watch for an email confirmation to verify the completion of the reservation. The reservation is not confirmed until an email has been received.
Cancellation/Refund Policy
All cancellations must be submitted in writing, via email to the BBCC building manager. Voicemail messages will not be accepted as a method to cancel a reservation.
Refunds are determined by the cancellation date:
100% reservation fee refund – No security deposit refund – (6) Six weeks or more from reservation date
50% reservation fee refund – No security deposit refund – (2) Two to (6) weeks from reservation date
No reservation fee refund – No security deposit refund – Less than (2) two weeks from reservation date
BBCC Rental Forms
Reservation Checklist
Facility Use Request
Community Room Policy
Parking Map
BBCC Community Room Clean-Up Checklist
BBCC 2nd Floor Map
BBCC Rates & Hours