Community 

Gardens 
Growing fresh food, growing thriving communities.
Our

community gardens

are located in our two largest communities: Carver and Lucas Village.
Our gardens are open to all of our residents to grow their own food and come together in a beautiful, positive community environment. We support our resident gardeners with monthly gardening workshops in partnership with our Master Gardener volunteers from Frederick County Master Gardeners. We also get together for community workdays, potlucks and events in the garden!
If you are a resident interested in signing up for a garden plot, contact Jordan Heerbrandt for more information.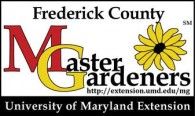 Garden Volunteers
We are grateful for the volunteers from the Frederick County Master Gardeners in supporting our gardens. Become a volunteer in our gardens.

Garden Sponsors
We are grateful for the sponsorship of our local Community Foundation for their generous grant to support our community gardens! Become a sponsor or supporter of our gardens.