Youth 

Garden

Club 
Empowering our youth in the garden and beyond.
Our

Youth Garden Club

meets weekly in both our Carver and Lucas Village communities.
Youth Garden Club is open to all of our young residents 7 years or older. We come together each week after school to have hands-on lessons, fun activities, planting, harvesting and cooking in the garden. Our teens are encouraged to volunteer each week and throughout the summer to earn money for college. We also take field trips to local farms and host garden summer camp in the summers.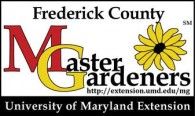 Garden Volunteers
We are grateful for the volunteers from the Frederick County Master Gardeners in supporting our gardens. Become a volunteer in our gardens.

Garden Sponsors
We are grateful for the sponsorship of our local Community Foundation for their generous grant to support our community gardens! Become a sponsor or supporter of our gardens.